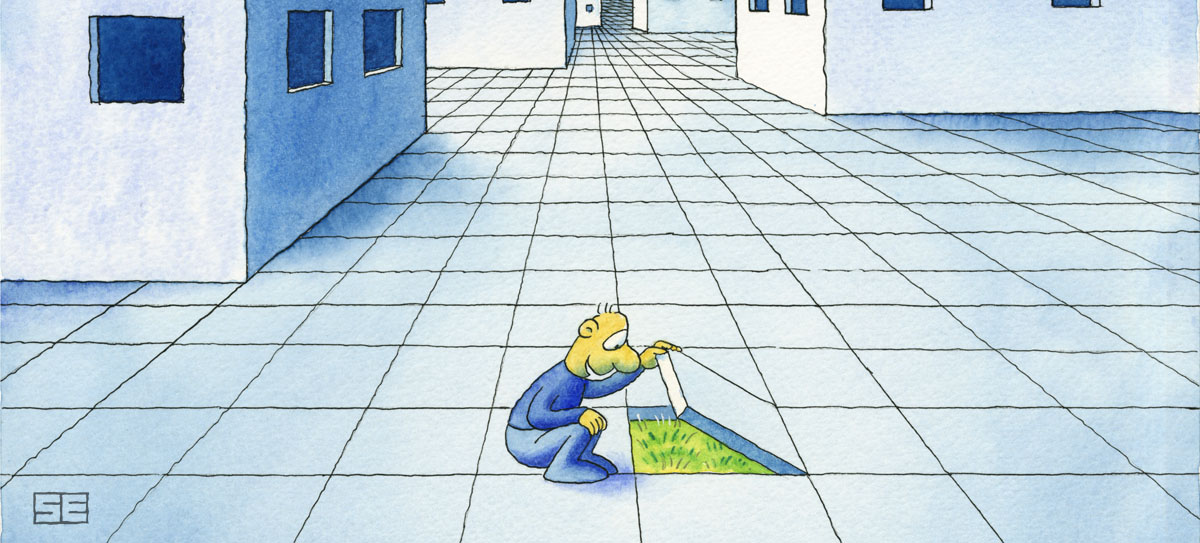 "Life is a box of chocolates. You never know what you're gonna get."
A brief biography… Yours truly was born in New Zealand, way back in 1962. In 1987, I moved to the UK. Shortly thereafter my first cartoon was published there. This was on the front cover of Punch magazine, no less. Over the intervening years, I have had many cartoons published in magazines such as Punch, Private Eye, The Spectator and Playboy USA. I have had several books published, along with truckloads of greetings cards.
My main thing is the humble, single panel gag cartoon, each with a single, strong idea. My influences are the New Yorker cartoonists, especially Saul Steinberg and Chas Addams. I also have a soft spot for Michael Leunig, cartoonist for 'The Australian' newspaper. Gary Larson is also a big favourite. This web site amounts to a summation of my cartoon output. It has not got everything of mine on here but is, effectively, a kind-of greatest hits! Enjoy!